I don't know if I totally agree with a look at Steve Jobs' life from a comedic standpoint but that's what iSteve is. As a fan of Justin Long, I was curious to see what this movie was made of.
iSteve is not meant to be taken seriously and anyone looking for an in depth focus on Steve Jobs will be really disappointed. Look instead at an extremely basic examination at certain parts of Jobs life with a strong layer of comedic sugar-coating.
Justin Long, interestingly enough, was a friend of Steve Jobs and knows some of the workings of Apple through the ads he made next to John Hodgman. Jorge Garcia also joins in as Steve Wozniak and is hilarious in his portrayal and a total scene stealer.
The only problem I had with this movie was that I really wasn't sure if all the facts etc were correct in the movie as I personally don't know the life of Steve Jobs apart from the obvious. I do think that fans of Jobs should wait for the Ashton Kutcher biopic, Jobs (2013), coming out later this year for a more dramatic look at the genius.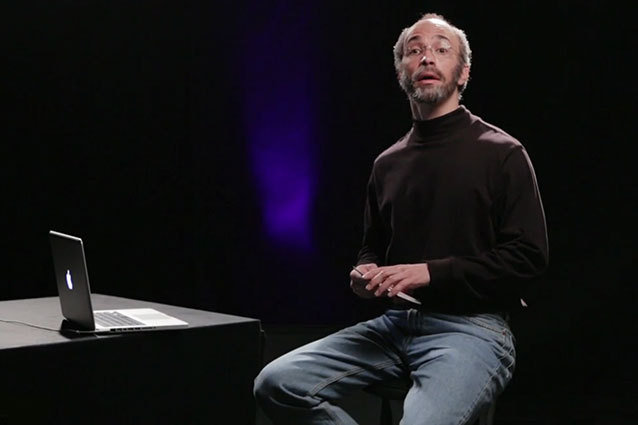 A comedic look at the life of Steve Jobs.
Justin Long - STEVE JOBS
Jorge Garcia - STEVE WOZNIAK
John Ross Bowie - JOHN SCULLY
James Urbaniak - BILL GATES
Michaela Watkins - MELINDA GATES
Ryan Perez
JUSTIN LONG / APPLE ADVERTS